Artspace Patchogue Lofts resident Dave Rogers served in the United States Army for 14 years, including stations in Iraq, Bosnia, and Korea. He was also a first responder at Ground Zero during the terrorist attack on the World Trade Center on September 11th, 2001, where a life-changing injury left him disabled and led him to take a two-year assignment working for Homeland Security. Roger's commitment to his artistry, and his dedication to the greater good through both military and civil service, are deeply intertwined. Today, he uses his unique experience as an artist and veteran to create spaces for veterans and differently-abled individuals to express themselves freely: a place to be seen, heard, and understood. He lives by the motto, "even ordinary life can be immortalized through art." We asked him ten questions about his life as an artist and veteran living in an Artspace community. Here are his thoughts.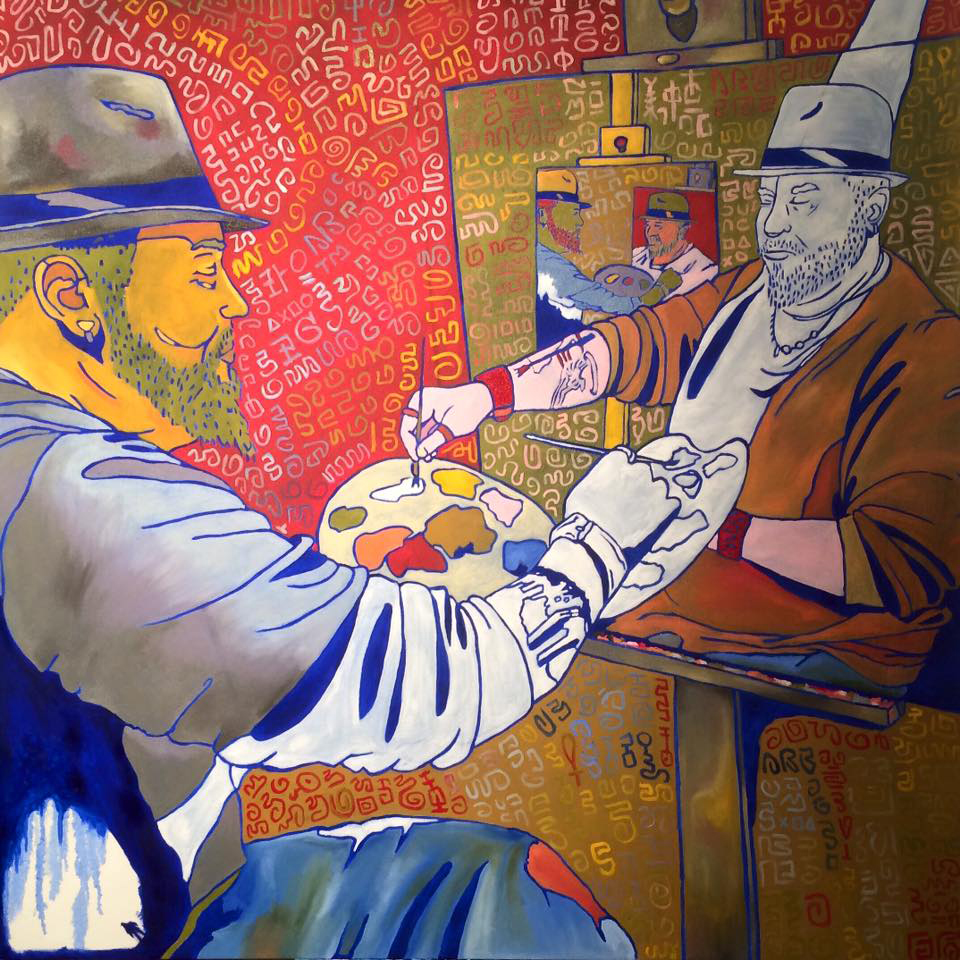 What is your artistic medium?  Oil on canvas.
What inspires your painting? My work is mostly inspired by my time traveling through different countries, but I have a few favorites: Lichtenstein, Duchamp, Pollock. My colors are influenced by Der Blaue Reiter and Die Brücke artist movements [German Expressionism].
I make my own paint from pigments. By doing so, the colors I use are not something that can be bought in a store.
What Artspace property do you live in, and how long have you lived there?  I live in the Artspace Patchogue Lofts [in Patchogue, NY], and I have lived at Artspace for six years now. 
What keeps you living in an Artspace building?  Part of it is the affordability. As a disabled veteran, I live off my disability, and in New York that does not equal a lot when it comes to the cost of living. But, it is also the ability to share my work with other artists in the community, as well as the artists that live in Artspace. It's a unique environment that allows me to display my work in my living space, as well as a gallery, to showcase not only my work but those of artists I know throughout the community, and globally as well.
Does your commitment to service influence your painting aesthetic at all? The shapes in my work represent the illness from the World Trade Center and my time in the service, while the symbols are a language I developed to tell an unreadable story I want to tell the world. It is very symbolic of the idea that people that were not there, can never really understand what we go through. 
What is your driving vision (or hope) for veterans that compels you to continue to do this work?  

I am hoping to build an understanding that a veteran is more than someone who has served. A lot of people are surprised that I am an artist, being that I am a veteran, but I tell them that veterans are normal people who love many different things in life. I also hope to help veterans learn ways to express themselves through their art.
Do you use your art to engage community or serve a social practice/impact/ purpose? If so, how?  I use my art to speak to the disabled as well as the military artist community, not always as sending a message, but more in the role of bringing together disabled and veteran artists to show their works. Each year I hold a Veterans Art Exhibit at Artspace in Patchogue. I also promote disabled artists at my exhibits, as well as take part in local and national military and disabled art exhibitions to show them the possibility of creating great works and telling a story. Three times a year, I conduct veteran art workshops with various colleges and programs. 
In what ways does your veteran status inform how you serve your community? As a disabled veteran, I have learned a lot about not just the struggles of people, but of veterans overall. We all would help to give or support, but the best support in life comes from understanding what people are going through. I use my experience as an artist and a veteran to serve my community by creating programs, organizing fundraisers, and educating others on the struggles that come with being a disabled veteran and artist.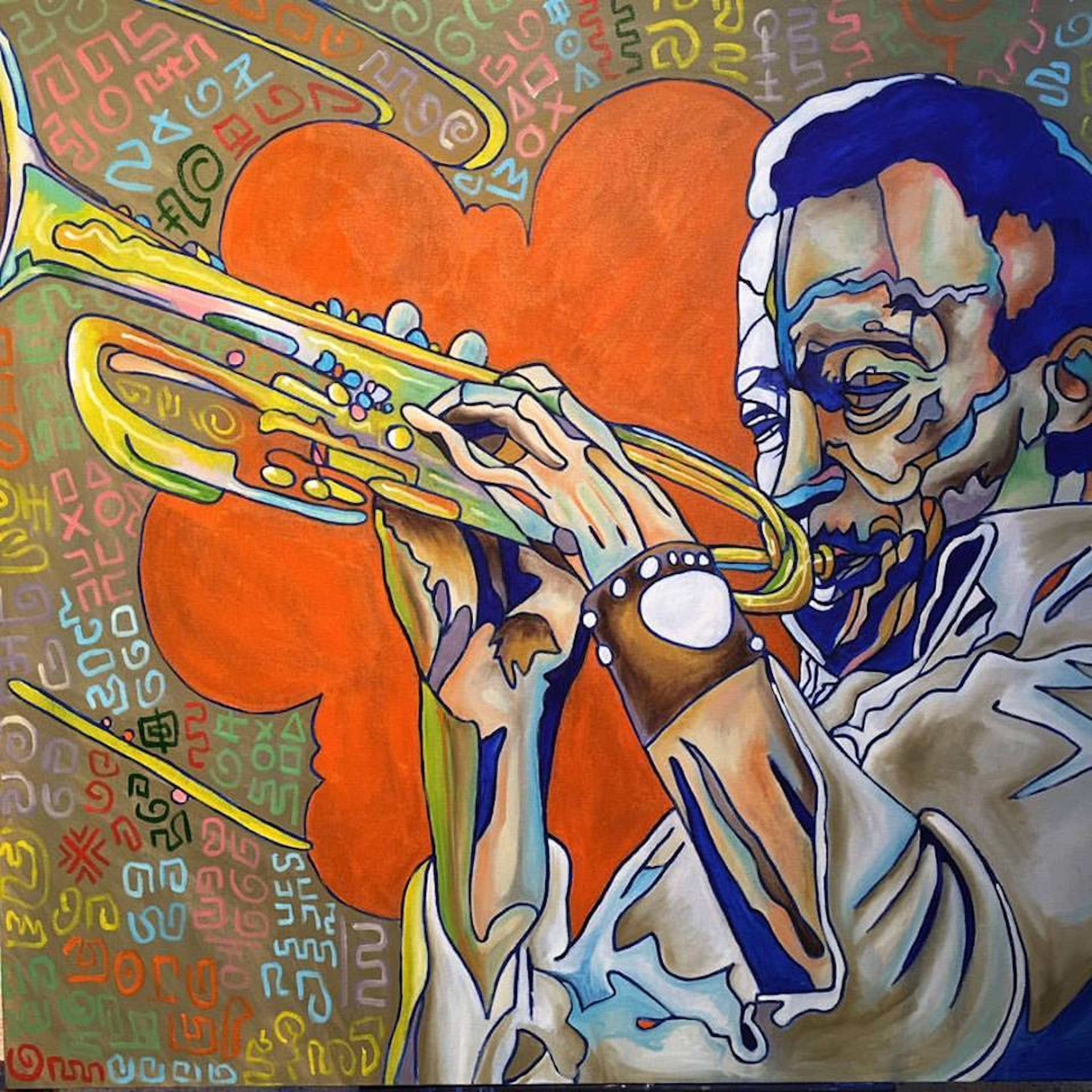 What other ways do you serve your community?  Currently, I am the Commander for the Suffolk County Council Veterans of Foreign Wars, where I work on expanding  art and education programs for veterans and developing other programs that assist veterans in need. Being that Suffolk County has the largest population of veterans in New York, and the second largest in the country, there is a great deal of need for understanding. 
You have traveled over the world – even winning an award from the Disabled Peoples Union of China – and  showcase the work of  global artists in your network. In what other ways have you served your surrounding community while living abroad?  While traveling overseas, I was able to talk about and share the work of artists I know locally, but also bring back ideas from different places to share with my local artist friends.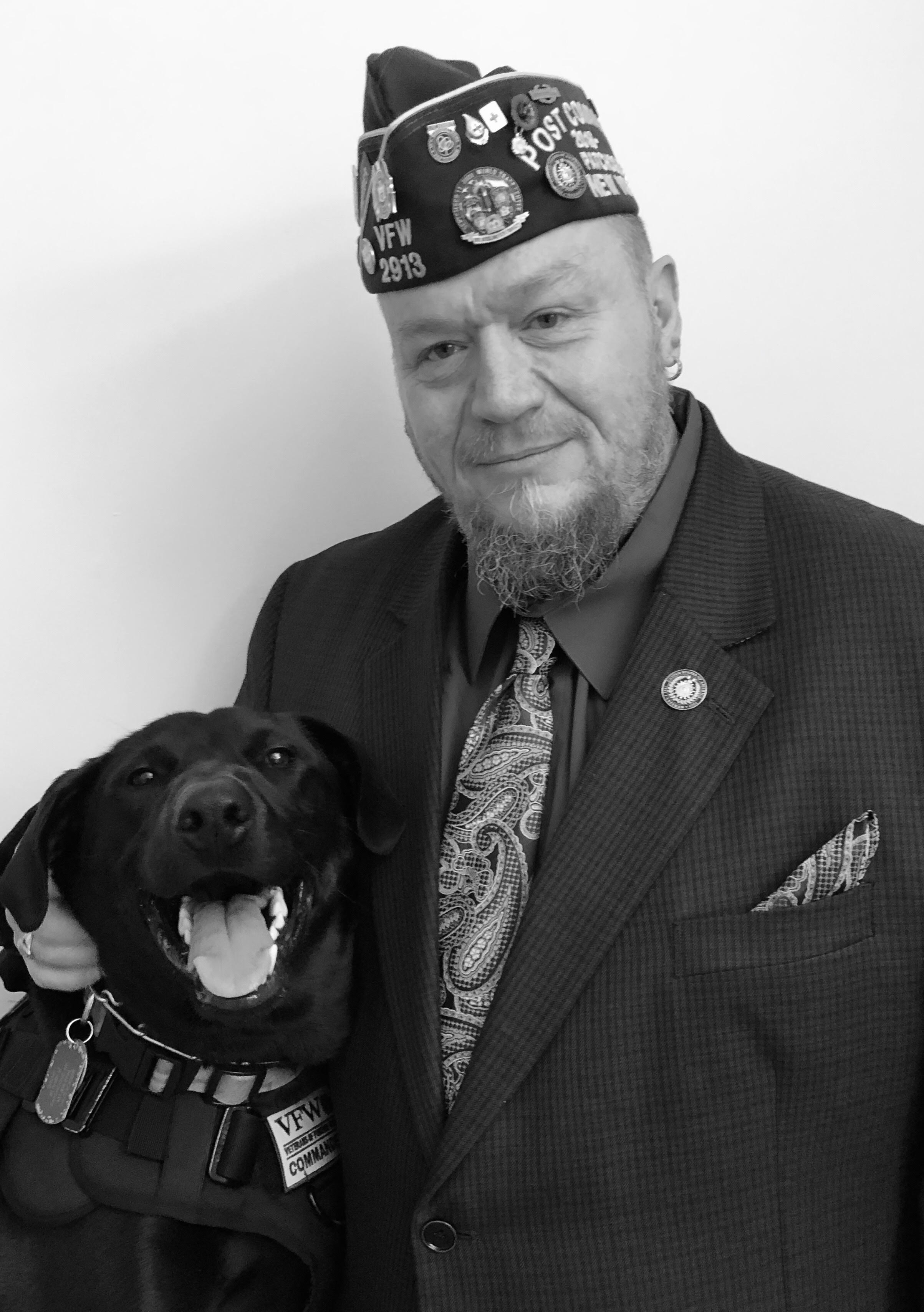 Images, from the top: Original Selfie, Oil on Canvas. Second: Float and Sting, Oil on Canvas. Third: Kind of Blue, Oil on Canvas, 30 x 30 in.©Dave's Studio. Below: Commander and his Grunt. All images courtesy of the artist.