Partners pose with ceremonial artists shovels against the Minneapolis skyline. 
Minneapolis City Council Member Jeremiah Ellison (Ward 5), speaks to the crowd.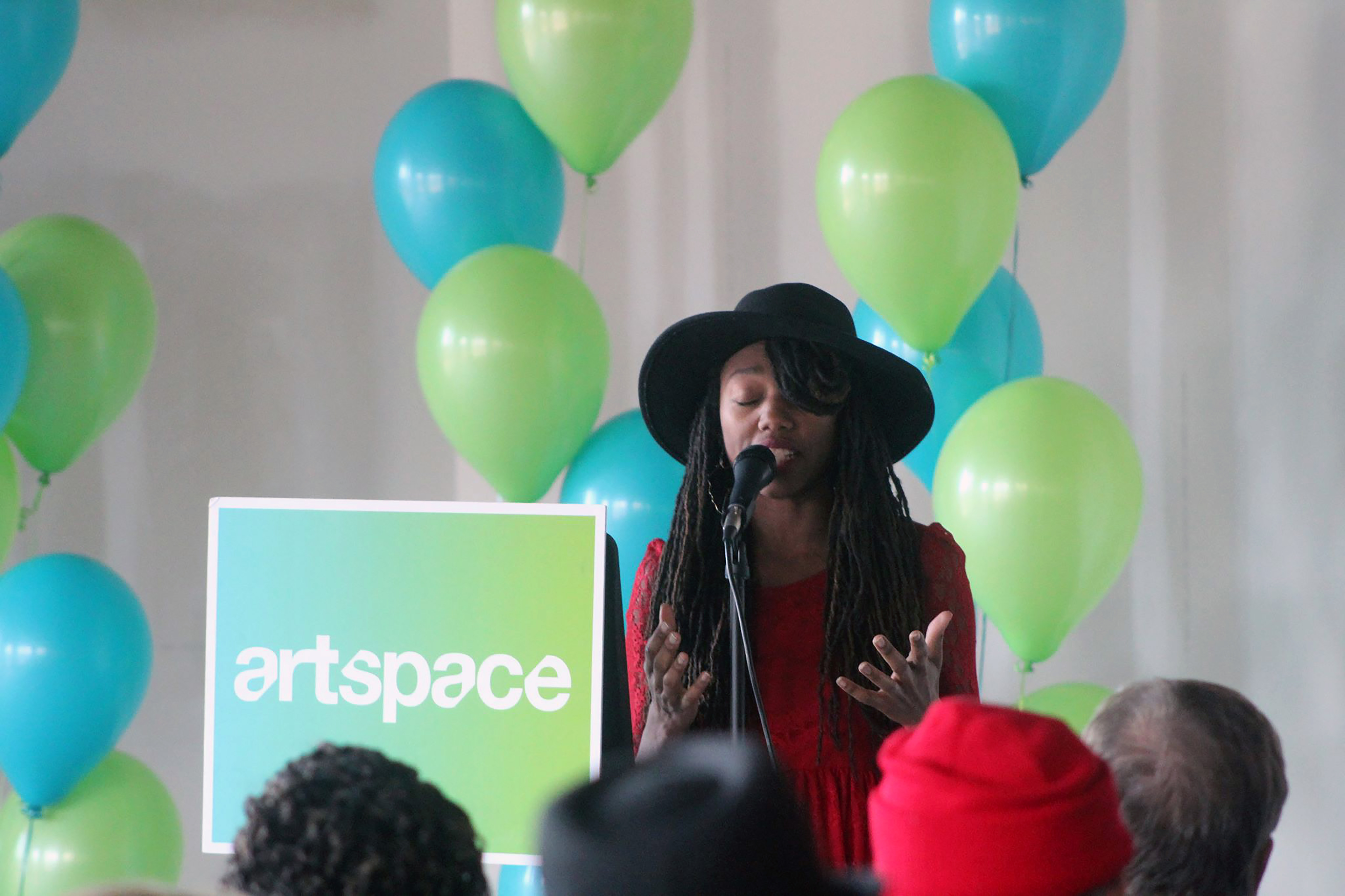 An impassioned performance of the poem "Sankofa" by poet ShaVunda Brown.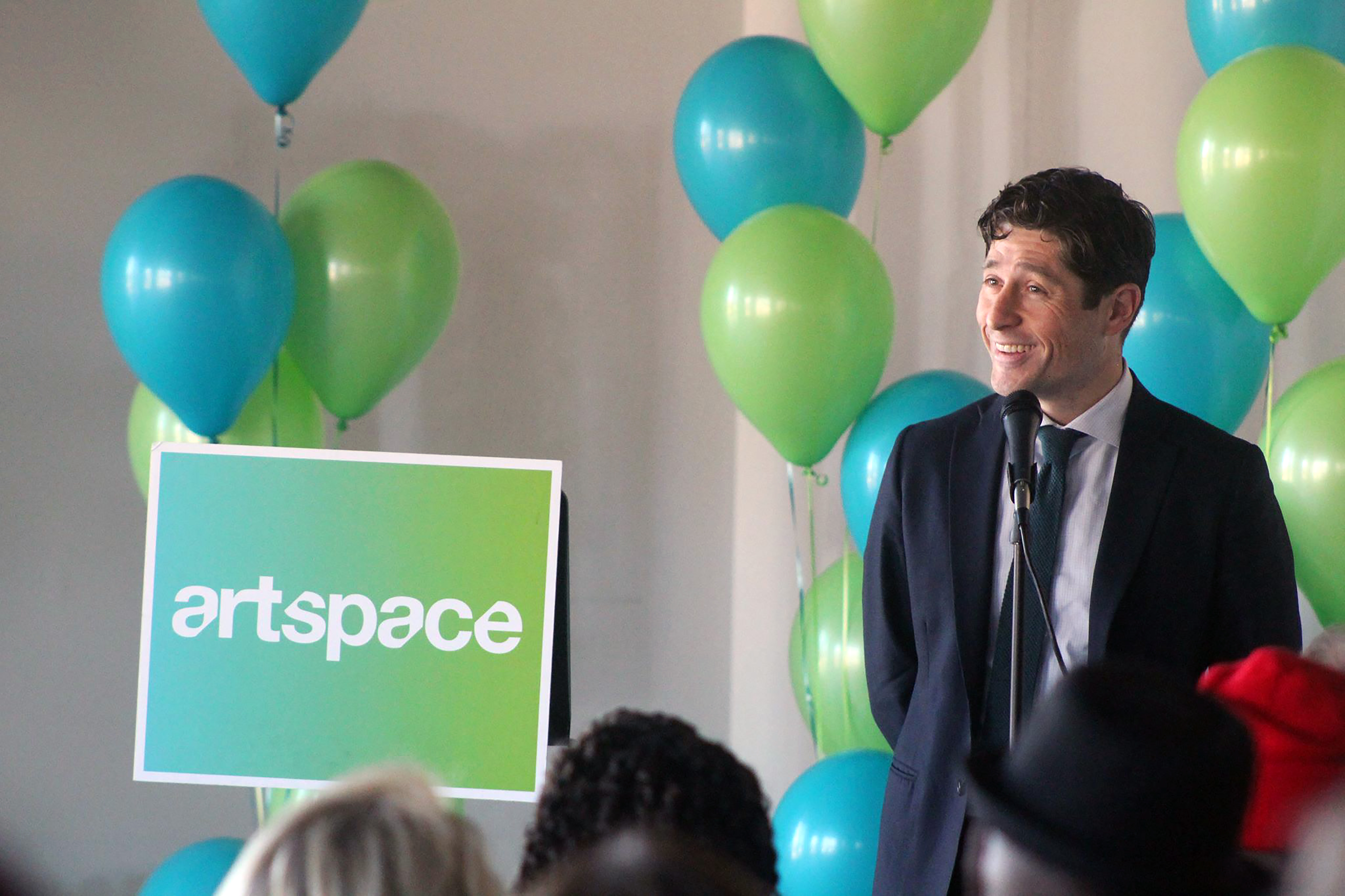 Mayor Jacob Frey speaks on the upcoming Northside Artspace Lofts.
A selection of Artspace staff and board pose with ceremonial artist shovels. 
All photos by Jahliah Holloman.