Overview
Support the Artspace Feed & Grain capital campaign! Give by credit card or contact Dana Mattice, Director National Advancement.
---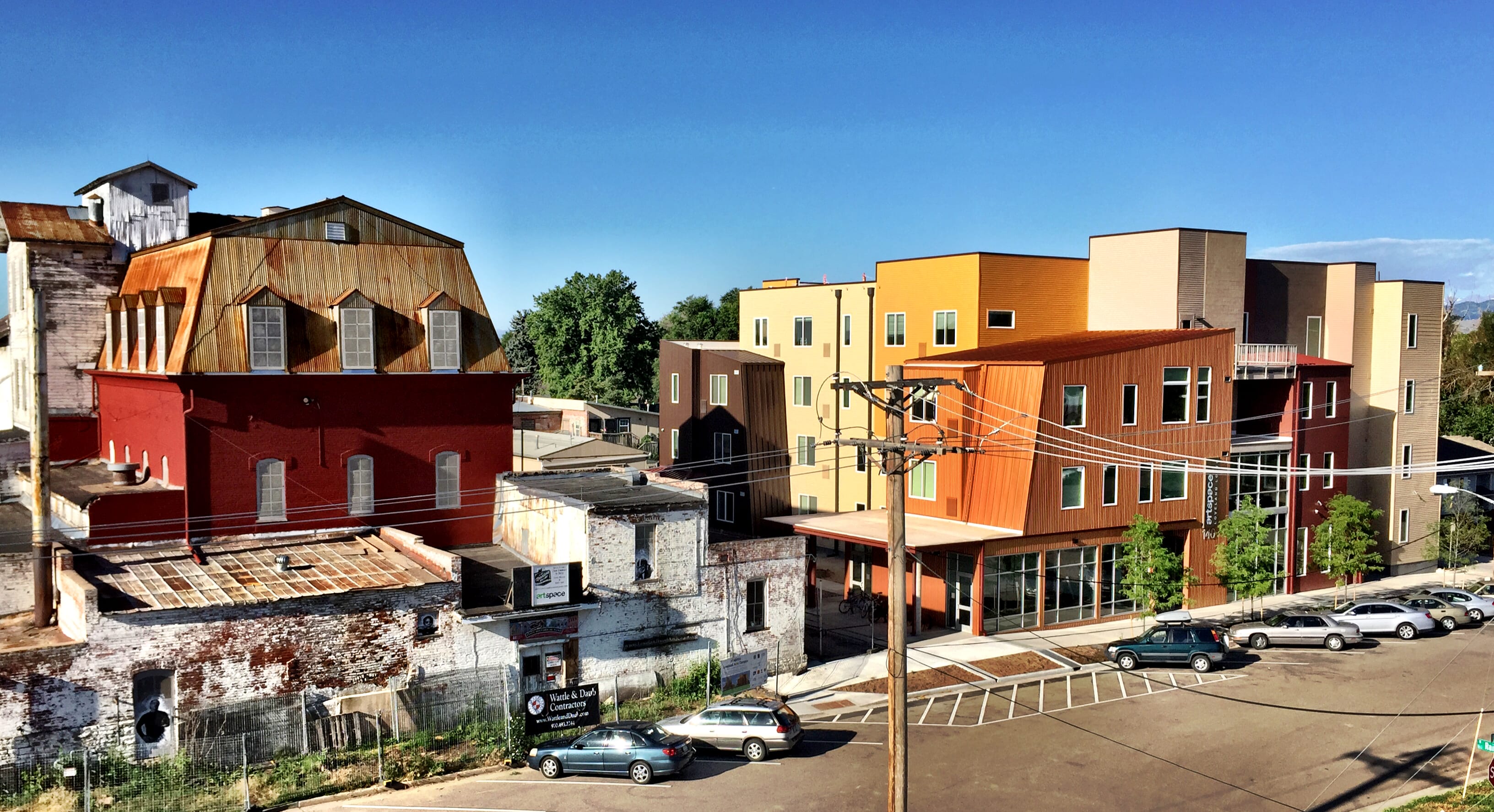 The Artspace Loveland Arts Campus is an inspiring example of urban transformation. What was once a neglected downtown city block is now a thriving hub of creative activity and community development. At the heart of this campus are two unique buildings: Artspace Loveland Lofts and Artspace Feed & Grain.
Artspace Loveland Lofts, completed in 2015, provides 30 units of affordable live/work space for artists and creatives. These spaces are designed to foster a sense of community and collaboration, with shared workspaces and amenities that encourage residents to connect with one another.
Artspace Feed & Grain, a historic mill, is currently being redeveloped into nine units of studio, one-, and two-bedroom artist housing and 6,000 sq. ft. of community space within the Teresa & Paul Mueller Studio Wing. This exciting new project will bring even more creative energy to the campus, providing new opportunities for artists, entrepreneurs, and the local community.
Together, the Artspace Loveland Arts Campus is much more than just a collection of buildings. It's a vibrant community that's helping to revitalize downtown Loveland, Colorado. By bringing together affordable housing, community programs, and creative entrepreneurialism, the Artspace Loveland Arts Campus is a catalyst for downtown development. It's a place where art and creativity are celebrated, and where individuals and families can live and work in a supportive, inspiring environment.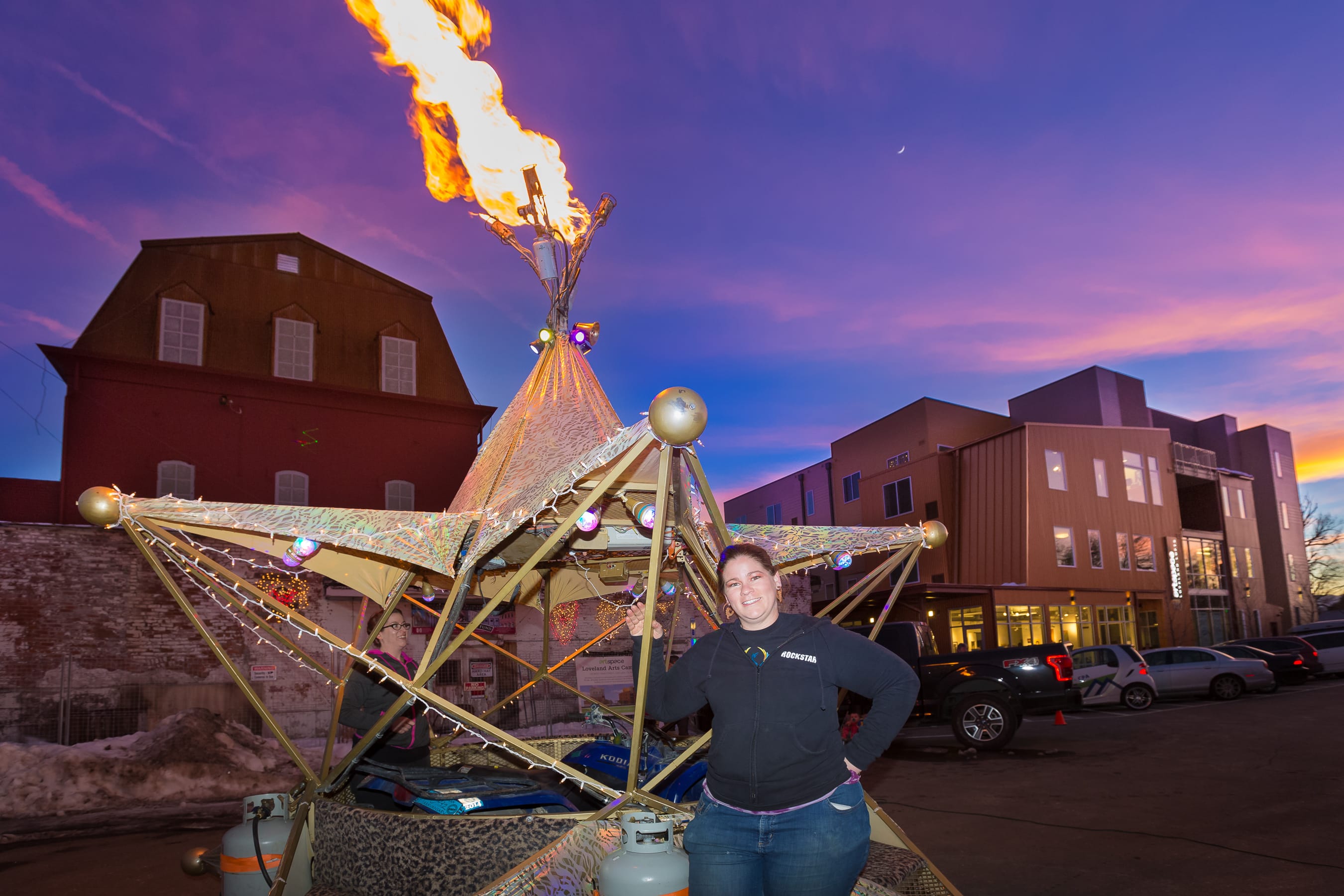 The City of Loveland and other community partners are proud to be a part of this exciting project. They believe that the Artspace Loveland Arts Campus is a powerful force for good, bringing vibrancy and activity to the streets and helping to build a stronger, more connected community.