Overview
Welcome to the Mesa Artspace Lofts, where creativity and community come together to create an exceptional living and working space for artists and their families.
Located in downtown Mesa at 155 South Hibbert, this Transit Oriented Development (TOD) site is just one block away from the light rail corridor, major arts and culture assets, and other downtown amenities.
As you step into one of the 50 units, you'll immediately feel the sense of inspiration and innovation that comes with living in a community of fellow artists. With residential units ranging from studio to three-bedroom apartments, there's something for every household. And with unit rents serving households below 60% of area median income levels, you can enjoy a comfortable and affordable living experience.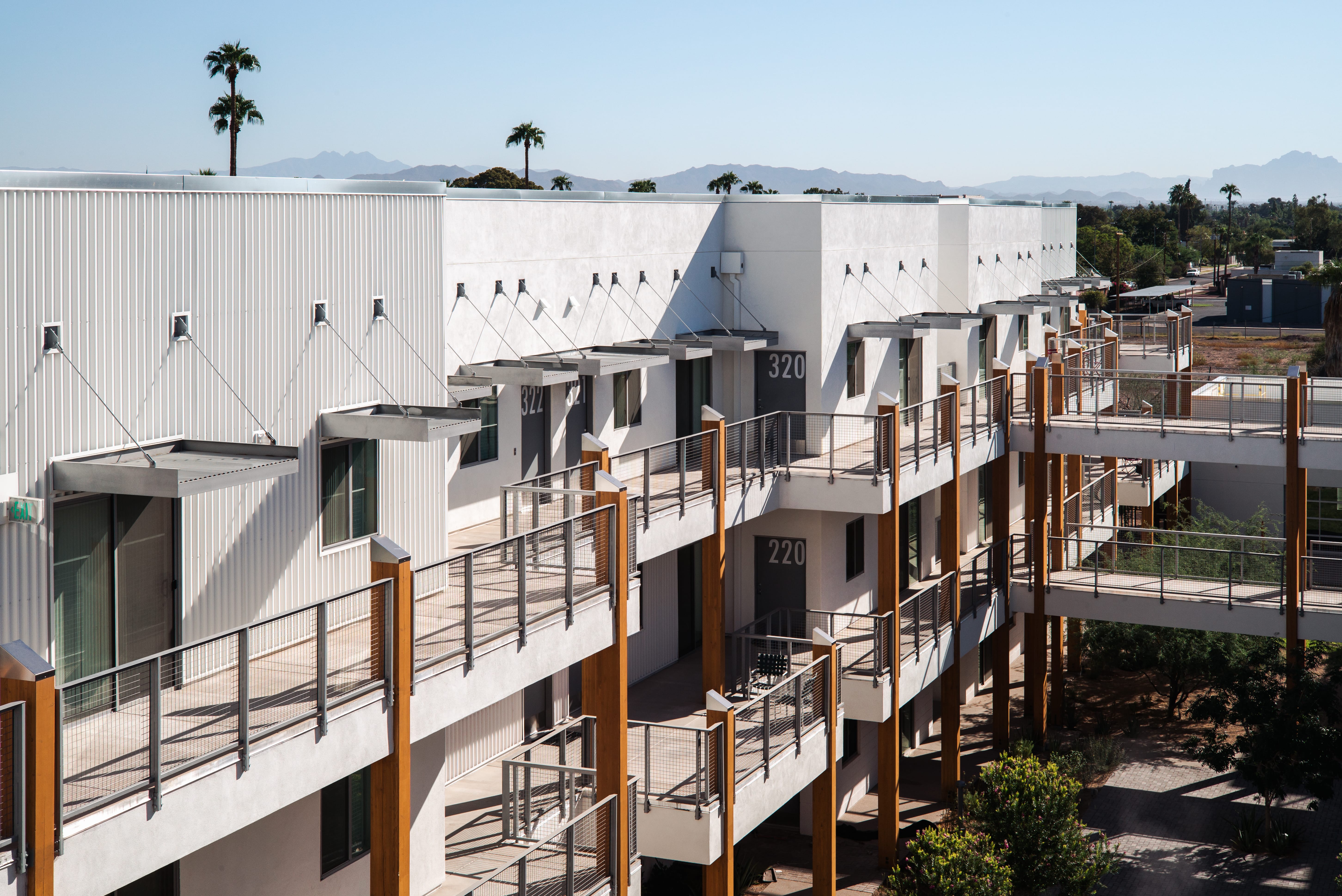 If you're ready to be a part of this unique community and experience the endless possibilities that come with living at the Mesa Artspace Lofts, don't hesitate to take action.
Contact us today to schedule a tour and see for yourself why this is the perfect place for you to call home.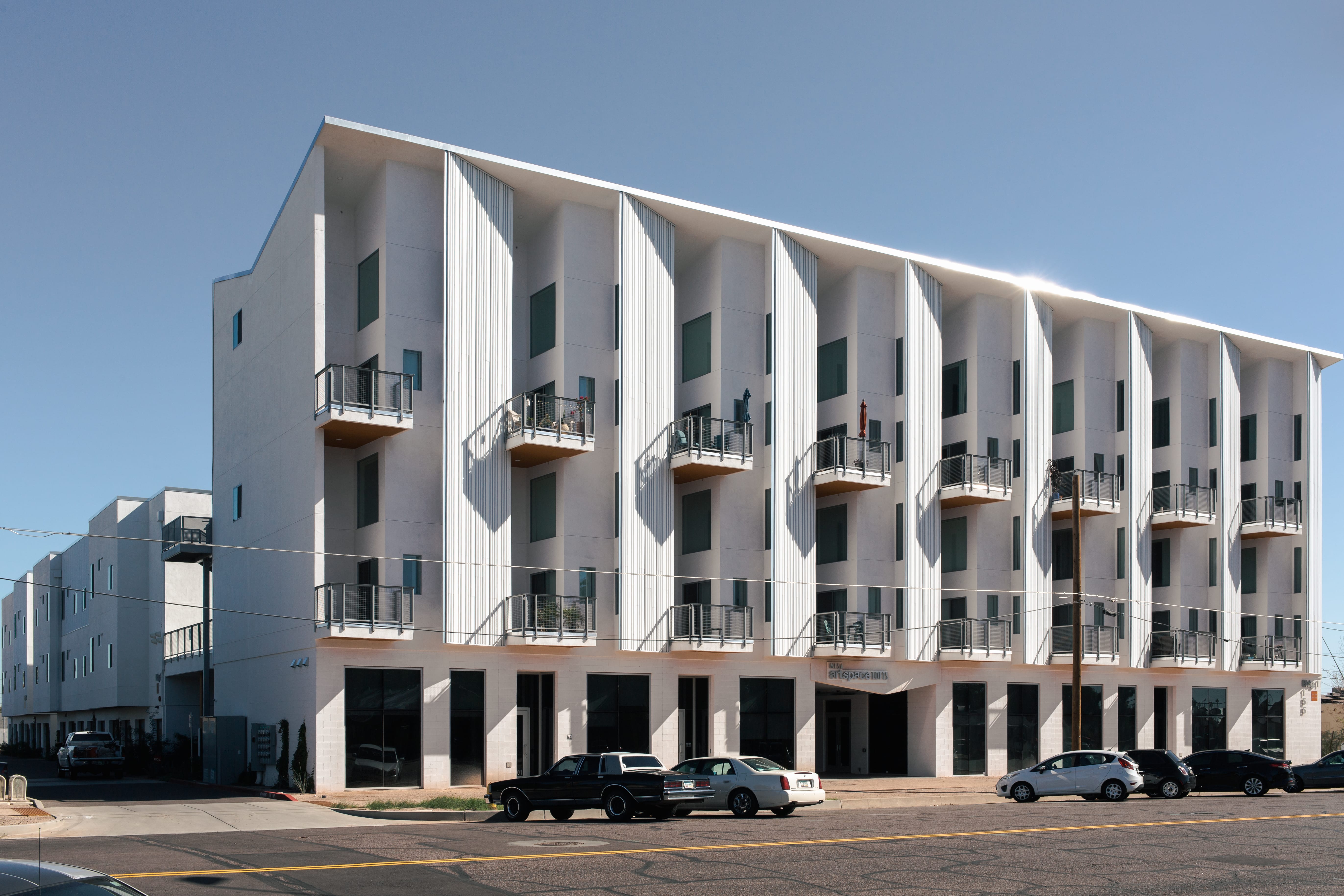 History of Partnership
Due to strong local momentum for the arts as a strategy for downtown development, Artspace began working with the Mesa community in 2012 to explore the feasibility of an Artspace live/work project. The Mesa Artspace Lofts initiative was a true community collaboration between Artspace, NEDCO, Mesa's Mayor, City Council and City staff, community leaders, neighbors, and local artist residents. Five community meetings and a six-month-long market survey of arts-space needs within the greater metro area were included in the process.
The arts market study surveyed more than 660 artists in Mesa and the Valley metro area, with strong resulting figures showing interest and support for affordable rental housing for artists in downtown Mesa. Based upon the strength of the market survey results, Artspace, in collaboration with local partners, moved forward with plans to develop a new, affordable live/work facility for artists.