The Cowles Center—a dance and performing arts center created by Artspace—has responded to the global COVID-19 pandemic and sudden suspension of in-person dance programs by offering to pay 13 Teaching Artists $500 stipends to create online content. The dance artists will produce videos that highlight their movement specialties (including warm-ups, across-the-floor patterns, movement activities, and a cool down); or share lesson plans. This free content will be available via The Cowles Center's YouTube page mid-April, shared with teachers as well as the broader public via the Cowles' weekly eblast. The Cowles invites parents who are socially distancing with children at home to engage in learning via this community resource, as well as anyone who wants to have fun dancing.
Scott Edward Stafford is one of The Cowles Center Teaching Artists who has committed to provide an online dance learning session. We caught up with Scott to see how he plans to get students up and voguing—even during a global health crisis.
Please tell us about yourself and your dance form.
I'm originally from Detroit, Michigan, and moved to Minneapolis about seven years ago. My dance training is pretty eclectic. I work most as a contemporary performer and compete in the ballroom scene as a new way voguer. With the Cowles I teach voguing, creative expression, and dance theater. Recently I've been teaching around the Twin Cities at the Saint Paul Conservatory for Performing Artists and through the Cowles. I also choreograph around town for different theater companies and artists. I'm just a moving body in Minneapolis.
How long have you been a Teaching Artist at The Cowles Center, and what types of Cowles programs do you participate in?
I have been a Teaching Artist with the Cowles for two years—this is my second season. I participate in the First Moves program, Dance Without Barriers program, and the Creations program.
What has the impact of the global pandemic been on your work as a dance artist and teacher?
I occupy a branched artist occupation experience. I work as a Teaching Artist, a choreographer and movement director, and a performer—and all of those branches come off of me as an individual. All of those branches have been impacted. I've had performances postponed as a dancer. As a movement director and choreographer, I've had to suspend my in-person rehearsals with my dancers, which has been really challenging. As a choreographer, I've had to think about commitments in the future; and it is day-by-day with those. Logistically speaking, there has been quite a disturbance in momentum. As a Teaching Artist with the Cowles, of course programs are being postponed. Workwise, it has brought a planning hiatus.
I don't feel interrupted as an artist, however. I still feel grounded and confident and have faith. My job right now is to maintain and have patience, even though there have been disappointments. They are not so much disappointments as deferred achievements, whether that's a residency, or a performance, or a choreographic opportunity, or a rehearsal. The sun will keep coming up and going down, and we'll see a different side of this, whenever that is. I'm not in a grieving state yet. As an artist I'm working to maintain my mental, emotional, and energetic well-being—and I think that's our responsibility right now. Because the world needs artists. Artists can't just fold into themselves because they can't be in the studio. Our job for our students and society is to keep ourselves open, growing, and developing—so that's what I'm using this time to do.
The Cowles Center offered you a stipend to create online dance learning content for students and the broader public. What will be your process for creating this online content, and what type of product do you anticipate delivering?
The focus will be First Moves: Creative expression and getting students—and any population who receives this—to engage with body, action, space, time and energy in an intentional way. Content that I intend to create is inclusive in its nature and will invite participants to think intentionally about how we engage with our body—not just in an "I'm dancing" context but in an "I'm-in-my-living-room" context, walking around day to day. Right now, as much as its needed to facilitate a relationship between creative and artistic expression and movement, it is equally important to provide resources for seeing the body as a moving body, 24 hours a day, seven days a week.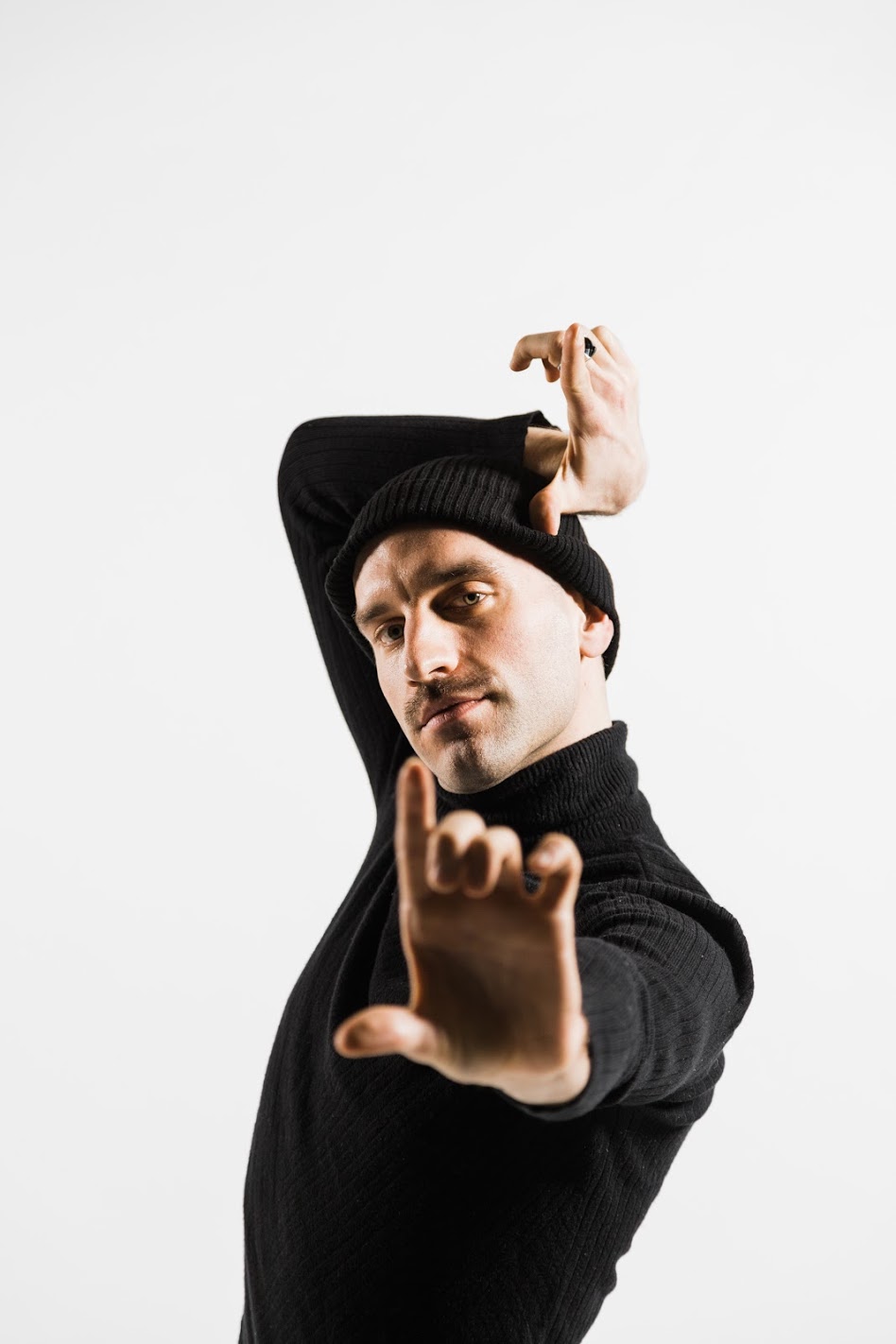 Right now, we need to be in touch with our well-being and conscious about how we treat ourselves. The skills that we can develop in doing so can aid toward a healthy lifestyle. I want to give students some fun, a break, and skills to break up the movement patterns that they're doing day to day. For a lot of us, we're seeing the same walls right now and we're seeing the same ceiling; we make the same walking patterns and we often sit in the same positions; we have the same conversations and thoughts. Movement that breaks up that patterning—and shakes up how you would normally think or feel or engage or locomote—has the opportunity to invite some space and breath in other areas as well. Into thought patterns, into behavior patterns, and into emotional patterning. That's what I want to do.
I'm grateful that The Cowles Center is offering us this opportunity because all the Teaching Artists at the Cowles have such a passion for bringing opportunity to students for release and creative expression. That's why we all love teaching so much. Even though we have different styles and forms, we all love seeing our students have that "ah-ha" moment of release, or freedom, or self-discovery. In any way that's possible, I hope this online content can facilitate that.
Have you ever created online content before, and what do you see as the challenges and the benefits?
I have connected with people through a digital platform, which is really what we are seeking: For students to connect with us on a digital platform. The second tier of that is hoping that they can move and be engaged physically. I've taught distance learning, but this is the first time I'll be creating such an extensive collection of cohesive teachings in an online form. That's new ground for me.
If students are in the home and the parent is in the home facilitating this, maybe the parents will get to see what this program is doing for their students. That's an opportunity we wouldn't have in the classroom—for a family to engage. Maybe there's a two-year-old little sister or brother running around who might start doing what their older sibling is doing. That's a really beautiful opportunity. I'm assuming these students aren't going to be doing this in a locked closet —they'll be in an open space. That will bring music into the home and something fresh and new that's not TV or more news. It will bring some release and fresh stimulus. That's a major benefit. And of course, the somatic experience of the student engaging with new information, and getting to move and think creatively, especially if there is anxiety. Creative engagement really adds a respite and a sabbatical, whether that's from negative thought patterns or anxiety. If a student can engage with their breath and their creative side, it can really offer some beautiful things.
The biggest challenge is that you gain so much from being in a community space, in a shared physical location, with nonverbal communication and being able to gauge students and work organically with who's in the room. Every time I go into a classroom, yes, I have ideas of what I'm going to do—but it's my job to be receptive to who's in the room. So, when I offer this information online, it is an automated 101 response as opposed to being able to care for particular students. That's something that's lost in this—but that's the reality that we're working with. They also won't see and experience the three-dimensionality of a class, like the sound that fills the room when everyone is moving around and the collective energy of class participation. They won't have that sense of collective engagement; they'll have to engage on an individual level, which has opportunities for discovery on an individual basis.
Why do you think dance learning is needed now more than ever?
The first thing I want to say is: "Dance, dance, otherwise we are lost." Pina Baush said that, and I agree. Even though we are in a global pandemic we are still processing oxygen into carbon dioxide; we are still having interpersonal interactions; we are still engaging in many of the same processes that we were before the pandemic started, and we will do so after. It is important to maintain the sense of release, especially during a time of crises. Dance is intentional, conscious patterning, whether it's a sequencing phrase or a warmup. It offers an opportunity to release yourself from the cognitive spiral and from the stress. Dance offers an opportunity for people to let their body breathe and I think that everyone needs to access that. Self-expression is necessary, vital, and accessible to every individual of all capabilities and physicalities. I think that in times of stress, we need to not tighten but to release, so it can move through us. The healthiest approach to lifestyle in this time is a softening as opposed to a hardening. Dance encourages a softening and encourages breath, fun, release, connection to themselves and also other people. We need that now, especially when there are so many limitations. There are and will always be ways to connect with each other no matter what the circumstances are, and we need to embrace those moments of connection.
Are there any questions that I did not ask, but should have?
I want to reiterate that I'm so grateful for The Cowles Center. I graduated from college and my first job was doing admin for Mathew Janczewski's ARENA DANCES, and he had his office on the fifth floor. My first introduction to Minneapolis and my first day of work in Minneapolis was working at The Cowles Center. After I worked at Arena Dances, I was with Stuart Pimsler Dance & Theater for four seasons as a performer, so I was rehearing on the sixth floor of The Cowles Center. Throughout that whole time, I've been rehearsing at The Cowles Center as a dancer. The Cowles has been a mainstay and a staple—the building itself but also the organization—in my professional development, as long as I've been a professional in the field. I'm grateful. And I'm grateful that they're paying out opportunities, because that is important and as artists, we need to be transparent about that.
To learn more about Scott Stafford, please visit www.scottestafford.com.
To sign up to receive the e-newsletter with links to online learning content from Scott and other TAs, visit thecowlescenter.org and click "Subscribe to Newsletters" at the bottom of the home page. TA-created content will be shared mid-April.
Photos by Isabel Fajardo.