Overview
Welcome to the Harvester Artspace Lofts, a unique and dynamic live/work artist housing project that is sure to excite all of your senses. Located in the heart of downtown Council Bluffs, the Harvester is the result of a visionary collaboration between the Iowa West Foundation and Artspace, who transformed a historic International Harvester Warehouse into a stunningly beautiful and affordable space for artists.
From the moment you step inside the Harvester, you will feel the energy and creativity that flows through this space. The sturdy brick structure, which dates back to 1888, has been expertly renovated to provide 36 units of live/work space that range from cozy efficiencies to spacious three-bedroom units. The addition of a one-story structure from 1928 provides an additional 24,000 square feet of space, making the Harvester a truly expansive and vibrant community.
The Harvester is more than just a place to live and work, it is a place to connect and create. With a community space of 1,233 square feet, there is plenty of room to come together with fellow artists and engage in a wide range of activities. Whether you want to participate in a gallery exhibition, take a break in the playground, or get your hands dirty in the community garden, the Harvester has something for everyone.
In addition to the residential space, the Harvester also offers 5,320 square feet of commercial space that is perfect for arts-friendly businesses. You can enjoy a cup of coffee at the thriving coffee shop, or be awed by the award-winning florist. The Harvester has quickly become a hub of activity and creativity, with a growing number of artists flocking from Omaha to take advantage of the affordable rents and the dynamic community that has been built here.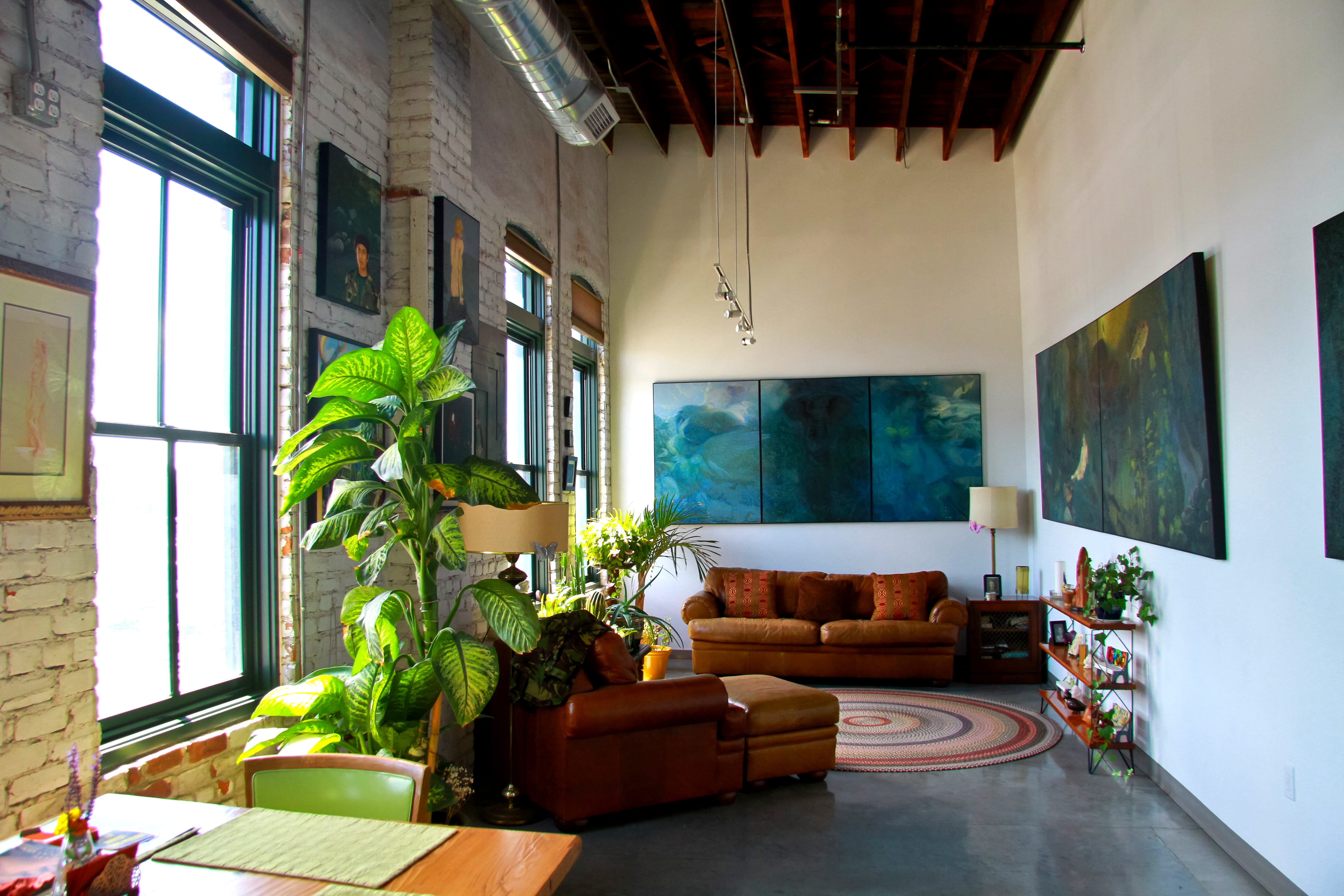 If you're looking for a unique and affordable live/work space in a dynamic and growing arts community, look no further than the Harvester Artspace Lofts. Come and see for yourself what all the excitement is about, and take the first step towards joining this vibrant and creative community today.