Christine Cassano, an interdisciplinary, multimedia artist, was on the verge of giving up art before she moved into the newly opened Mesa Artspace Lofts in 2018. An art school graduate, Cassano had taken the plunge in 2014 to let go of her freelance client work and pursue artmaking fulltime. Given the lack of many support structures for artists in the U.S., she described this as a challenging time in which she put in an immense amount of work but was not able to achieve long-term, financial sustainability. During her three years at her Artspace live/work apartment, however, the puzzle pieces came together. Cassano was able to secure a long-term contract position as a curator for a corporate art collection, and expanded her career as an artist significantly. She credits the Artspace environment for her ability to bring those resources together.
Cassano said: "I found myself in a tough spot and really needed a soft place to land. Artspace did, for me, what it is designed to do. I needed a safe, secure space that allowed me to maintain my art practice and affordable living while I figured things out. At 42, I had given it my all as a career-based artist and was at a clear understanding that it was not a sustainable lifestyle; and I needed to have a secure space to figure out a way to develop a sustainable life in the arts for myself. I wasn't sure what the pieces would be, but the fact that I was able to land in this haven of affordability and supportive community with people who got it—both from Artspace as an organization as well as community neighbors—it very much gave me the support system structure to figure out what the next 42 years was going to look like."
Having put the pieces together at Artspace, Cassano just recently moved out to rent a home with her fiancée in Santa Fe, NM, where they aim to buy a home in the next year. Coming up in early 2022 in Tempe, AZ, she is installing a copper wall as a corporate commission; as well as exhibiting work in a group exhibit at Fine Art Complex 1101. Cassano is represented by Gebert Gallery in Scottsdale, AZ, and their "sister" gallery, G2 Gallery, in Santa Fe, NM. Hear her artist talk at SMoCA; and read more about Cassano and her work in an article in Scottsdale Modern Luxury Magazine; or at her website, www.christinecassano.com.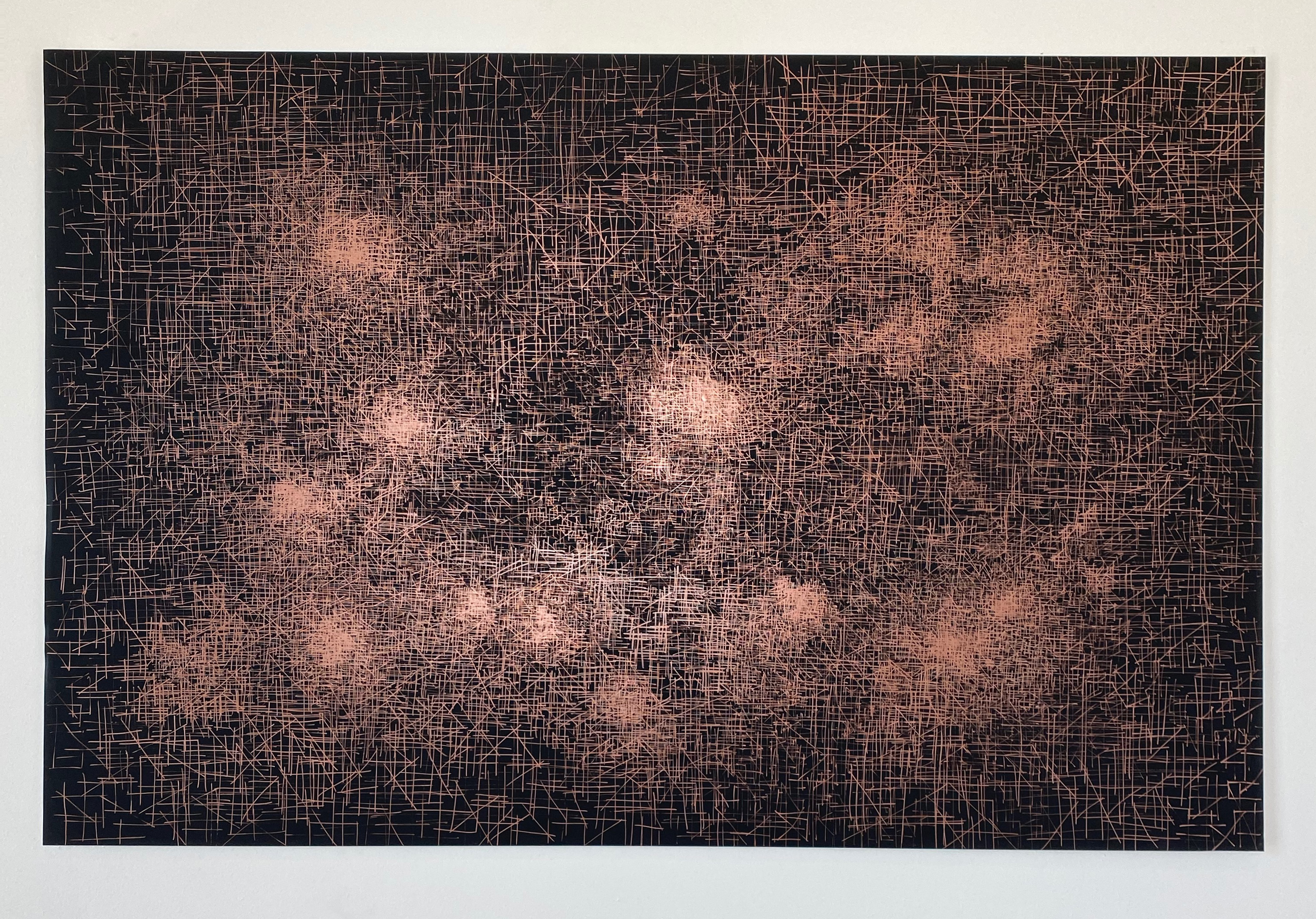 Artwork: Axioms and Algorithms